Bible Quotes
Welcome to Bible Quotes. Here you will find Inspirational Quotes from the Bible.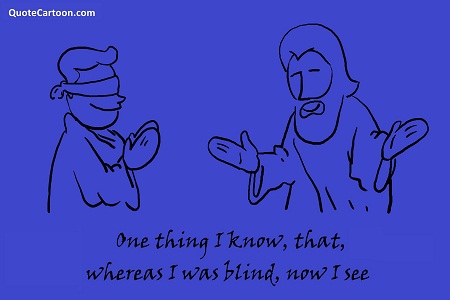 Bible Quotes - Inspirational Quotes from the Bible
And God said, Let us make man in our image, after our likeness: and let them have dominion over the fish of the sea, and over the fowl of the air, and over the cattle, and over all the earth, and over every creeping thing that creepeth upon the earth. 
So God created man in his own image, in the image of God created he him; male and female created he them. ~Genesis 1:26-27
And the LORD spake unto Moses face to face, as a man speaketh unto his friend. And he turned again into the camp: but his servant Joshua, the son of Nun, a young man, departed not out of the tabernacle. ~Exodus 33:11
Bible Quotes - Inspirational Quotes from the Bible
Thou shalt not avenge, nor bear any grudge against the children of thy people, but thou shalt love thy neighbour as thyself: I am the LORD. ~Leviticus 19:18
This book of the law shall not depart out of thy mouth; but thou shalt meditate therein day and night, that thou mayest observe to do according to all that is written therein: for then thou shalt make thy way prosperous, and then thou shalt have good success. ~Joshua 1:8
And if it seem evil unto you to serve the LORD, choose you this day whom ye will serve; whether the gods which your fathers served that were on the other side of the flood, or the gods of the Amorites, in whose land ye dwell: but as for me and my house, we will serve the LORD. ~Joshua 24:15
Bible Quotes - Inspirational Quotes from the Bible
But the LORD said unto Samuel, Look not on his countenance, or on the height of his stature; because I have refused him: for the LORD seeth not as man seeth; for man looketh on the outward appearance, but the LORD looketh on the heart. ~I Samuel 16:7
For I know that my redeemer liveth, and that he shall stand at the latter day upon the earth: 
And though after my skin worms destroy this body, yet in my flesh shall I see God. ~Job 19:25-26
The LORD is my shepherd; I shall not want. ~Psalms 23:1
Bible Quotes - Inspirational Quotes from the Bible
Who shall ascend into the hill of the LORD? or who shall stand in his holy place? 
He that hath clean hands, and a pure heart; who hath not lifted up his soul unto vanity, nor sworn deceitfully. ~Psalms 24:3-4
Trust in the LORD with all thine heart; and lean not unto thine own understanding. 
In all thy ways acknowledge him, and he shall direct thy paths. ~Proverbs 3:5-6
Bible Quotes - Inspirational Quotes from the Bible
Come now, and let us reason together, saith the LORD: though your sins be as scarlet, they shall be as white as snow; though they be red like crimson, they shall be as wool. ~Isaiah 1:18
Wherefore the Lord said, Forasmuch as this people draw near me with their mouth, and with their lips do honour me, but have removed their heart far from me, and their fear toward me is taught by the precept of men: 
Therefore, behold, I will proceed to do a marvellous work among this people, even a marvellous work and a wonder: for the wisdom of their wise men shall perish, and the understanding of their prudent men shall be hid. ~Isaiah 29:13-14
Bible Quotes - Inspirational Quotes from the Bible
He is despised and rejected of men; a man of sorrows, and acquainted with grief: and we hid as it were our faces from him; he was despised, and we esteemed him not. 
Surely he hath borne our griefs, and carried our sorrows: yet we did esteem him stricken, smitten of God, and afflicted. 
But he was wounded for our transgressions, he was bruised for our iniquities: the chastisement of our peace was upon him; and with his stripes we are healed. ~Isaiah 53:3-5
For my thoughts are not your thoughts, neither are your ways my ways, saith the LORD. 
For as the heavens are higher than the earth, so are my ways higher than your ways, and my thoughts than your thoughts. ~Isaiah 55:8-9
Bible Quotes - Inspirational Quotes from the Bible
The word of the LORD came again unto me, saying, 
Moreover, thou son of man, take thee one stick, and write upon it, For Judah, and for the children of Israel his companions: then take another stick, and write upon it, For Joseph, the stick of Ephraim and for all the house of Israel his companions: 
And join them one to another into one stick; and they shall become one in thine hand. ~Ezekiel 37:15-17
And in the days of these kings shall the God of heaven set up a kingdom, which shall never be destroyed: and the kingdom shall not be left to other people, but it shall break in pieces and consume all these kingdoms, and it shall stand for ever. 
Forasmuch as thou sawest that the stone was cut out of the mountain without hands, and that it brake in pieces the iron, the brass, the clay, the silver, and the gold; the great God hath made known to the king what shall come to pass hereafter: and the dream is certain, and the interpretation thereof sure. ~Daniel 2:44-45
Surely the Lord GOD will do nothing, but he revealeth his secret unto his servants the prophets. ~Amos 3:7
Bible Quotes - Inspirational Quotes from the Bible
Will a man rob God? Yet ye have robbed me. But ye say, Wherein have we robbed thee? In tithes and offerings. 
Ye are cursed with a curse: for ye have robbed me, even this whole nation. 
Bring ye all the tithes into the storehouse, that there may be meat in mine house, and prove me now herewith, saith the LORD of hosts, if I will not open you the windows of heaven, and pour you out a blessing, that there shall not be room enough to receive it. ~Malachi 3:8-10
Behold, I will send you Elijah the prophet before the coming of the great and dreadful day of the LORD: 
And he shall turn the heart of the fathers to the children, and the heart of the children to their fathers, lest I come and smite the earth with a curse. ~Malachi 4:5-6
Bible Quotes - Inspirational Quotes from the Bible
Ye are the light of the world. A city that is set on an hill cannot be hid. 
Neither do men light a candle, and put it under a bushel, but on a candlestick; and it giveth light unto all that are in the house. 
Let your light so shine before men, that they may see your good works, and glorify your Father which is in heaven. ~Matthew 5:14-16
No man can serve two masters: for either he will hate the one, and love the other; or else he will hold to the one, and despise the other. Ye cannot serve God and mammon. ~Matthew 6:24
Bible Quotes - Inspirational Quotes from the Bible
He saith unto them, But whom say ye that I am? 
And Simon Peter answered and said, Thou art the Christ, the Son of the living God. 
And Jesus answered and said unto him, Blessed art thou, Simon Barjona: for flesh and blood hath not revealed it unto thee, but my Father which is in heaven. 
And I say also unto thee, That thou art Peter, and upon this rock I will build my church; and the gates of hell shall not prevail against it. 
And I will give unto thee the keys of the kingdom of heaven: and whatsoever thou shalt bind on earth shall be bound in heaven: and whatsoever thou shalt loose on earth shall be loosed in heaven. ~Matthew 16:15-19
Bible Quotes - Inspirational Quotes from the Bible
And the King shall answer and say unto them, Verily I say unto you, Inasmuch as ye have done it unto one of the least of these my brethren, ye have done it unto me. ~Matthew 25:40
If any man will do his will, he shall know of the doctrine, whether it be of God, or whether I speak of myself. ~John 7:17
He answered and said, "Whether He is a sinner or not I do not know. One thing I know: that though I was blind, now I see." ~John 9:25
Bible Quotes - Inspirational Quotes from the Bible
And other sheep I have, which are not of this fold: them also I must bring, and they shall hear my voice; and there shall be one fold, and one shepherd. ~John 10:16
If ye love me, keep my commandments. ~John 14:15
And this is life eternal, that they might know thee the only true God, and Jesus Christ, whom thou hast sent. ~John 17:3
Bible Quotes - Inspirational Quotes from the Bible
But he, being full of the Holy Spirit, gazed into heaven and saw the glory of God, and Jesus standing at the right hand of God, 56 and said, "Look! I see the heavens opened and the Son of Man standing at the right hand of God!" ~Acts 7:55-56
For I am not ashamed of the gospel of Christ,[a] for it is the power of God to salvation for everyone who believes, for the Jew first and also for the Greek. ~Romans 1:16
No temptation has overtaken you except such as is common to man; but God is faithful, who will not allow you to be tempted beyond what you are able, but with the temptation will also make the way of escape, that you may be able to bear it. ~I Corinthians 10:13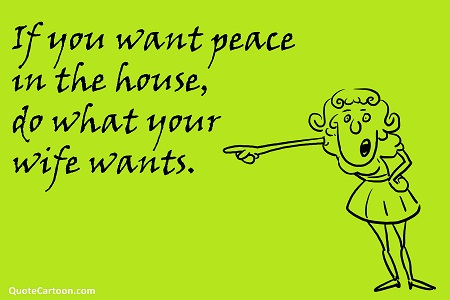 Bible Quotes - Inspirational Quotes from the Bible
But now Christ is risen from the dead, and has become the firstfruits of those who have fallen asleep. 21 For since by man came death, by Man also came the resurrection of the dead. 22 For as in Adam all die, even so in Christ all shall be made alive. ~I Corinthians 15:20-22
Otherwise, what will they do who are baptized for the dead, if the dead do not rise at all? Why then are they baptized for the dead? I Corinthians 15:29
There are also celestial bodies and terrestrial bodies; but the glory of the celestial is one, and the glory of the terrestrial is another. 41 There is one glory of the sun, another glory of the moon, and another glory of the stars; for one star differs from another star in glory. 
So also is the resurrection of the dead. The body is sown in corruption, it is raised in incorruption. ~I Corinthians 15:40-42
And He Himself gave some to be apostles, some prophets, some evangelists, and some pastors and teachers, 12 for the equipping of the saints for the work of ministry, for the edifying of the body of Christ, 13 till we all come to the unity of the faith and of the knowledge of the Son of God, to a perfect man, to the measure of the stature of the fullness of Christ; 14 that we should no longer be children, tossed to and fro and carried about with every wind of doctrine, by the trickery of men, in the cunning craftiness of deceitful plotting. ~Ephesians 4:11-14
Now, brethren, concerning the coming of our Lord Jesus Christ and our gathering together to Him, we ask you, 2 not to be soon shaken in mind or troubled, either by spirit or by word or by letter, as if from us, as though the day of Christ[a] had come. 3 Let no one deceive you by any means; for that Day will not come unless the falling away comes first, and the man of sin[b] is revealed, the son of perdition, ~II Thessalonians 2:1-3
But know this, that in the last days perilous times will come: For men will be lovers of themselves, lovers of money, boasters, proud, blasphemers, disobedient to parents, unthankful, unholy, unloving, unforgiving, slanderers, without self-control, brutal, despisers of good, traitors, headstrong, haughty, lovers of pleasure rather than lovers of God, having a form of godliness but denying its power. And from such people turn away! ~II Timothy 3:1-5
All Scripture is given by inspiration of God, and is profitable for doctrine, for reproof, for correction, for instruction in righteousness, 17 that the man of God may be complete, thoroughly equipped for every good work. ~II Timothy 3:16-17
And no man takes this honor to himself, but he who is called by God, just as Aaron was. ~Hebrews 5:4
If any of you lacks wisdom, let him ask of God, who gives to all liberally and without reproach, and it will be given to him. 6 But let him ask in faith, with no doubting, for he who doubts is like a wave of the sea driven and tossed by the wind. ~James 1:5-6
Thus also faith by itself, if it does not have works, is dead. 
But someone will say, "You have faith, and I have works." Show me your faith without your works, and I will show you my faith by my works. ~James 2:17-18
Then I saw another angel flying in the midst of heaven, having the everlasting gospel to preach to those who dwell on the earth - to every nation, tribe, tongue, and people - saying with a loud voice, "Fear God and give glory to Him, for the hour of His judgment has come; and worship Him who made heaven and earth, the sea and springs of water." ~Revelation 14:6-7
And I saw the dead, small and great, standing before God, and books were opened. And another book was opened, which is the Book of Life. And the dead were judged according to their works, by the things which were written in the books. The sea gave up the dead who were in it, and Death and Hades delivered up the dead who were in them. And they were judged, each one according to his works. ~Revelation  20:12-13
From Bible Quotes to Random Quotes