Love Poems and Quotes
Love Quotes & Cute Love Quotes
Welcome to Love Poems and Quotes. Here you will find famous quotes and quotations about love.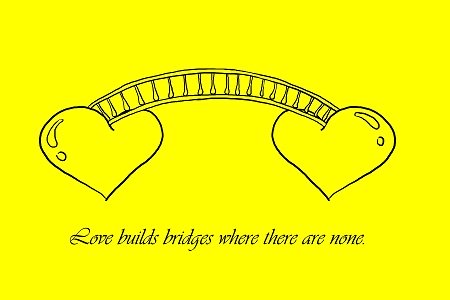 Love Poems and Quotes
Put your hand on a hot stove for a minute, and it seems like an hour. Sit with a pretty girl for an hour, and it seems like a minute. That's relativity. ~Albert Einstein
The greatest happiness of life it the conviction that we are loved; loved for ourselves, or rather, loved in spite of ourselves. ~Victor Hugo
Love looks not with the eyes, but with the mind; And therefore is winged Cupid painted blind. ~William Shakespeare
Where does the family start? It starts with a young man falling in love with a girl - no superior alternative has yet been found. ~Sir Winston Churchill
Love rules the court, the camp, the grove, And men below, and saints above: For love is heaven, and heaven is love. ~Sir Walter Scott
People will forget what you said. People will forget what you did.But people will never forget how you made them feel. ~Unknown Author
When two people decided to get a divorce, it isn't a sign that they "don't understand" one another, but a sign that they have, at last, begun to. ~Helen Rowland
You asked me whose life was more important yours or mine and I answered "mine" ; you walked away angry not knowing that you are my life. ~Unknown Author
Meeting you was fate, becoming your friend was a choice, but falling in love with you was beyond my control. ~Unknown Author
Marriage is like jogging through a puddle of industrial strength rubber glue. You can work hard and make it through the struggles; however, you usually leave your bobby socks and sneakers behind along the way. ~Unknown Author


Love Poems and Quotes
You learn to like someone when you find out what makes them laugh, but you can never truly love someone until you find out what makes them cry.~Unknown Author
You make me smile for no reason whatsoever, you make me laugh at the unfunny things, but most of all, you make me love you when I shouldn't be loving you. ~Unknown Author
Marrying a man is like buying something you've been admiring for a long time in a shop window. You may love it when you get it home, but it doesn't always go with everything else in the house. ~Jean Kerr
You have no idea how much pain you have felt until you look in to the eyes of the one you love and you see nothing...nothing but the glare of light. ~Tamara Calvin
Women wish to be loved not because they are pretty, or good, or well bred, or graceful, or intelligent, but because they are themselves. ~Henri Frederic Amiel
You have to walk carefully in the beginning of love; the running across fields into your lover's arms can only come later when you're sure they won't laugh if you trip. ~Jonathan Carroll
We are not the same persons this year as last; nor are those we love. It is a happy chance if we, changing, continue to love a changed person. ~W. Somerset Maugham
To be happy with a man you must understand him a lot and love him a little. To be happy with a woman you must love her a lot and not try to understand her at all. ~Helen Rowland
The saddest thing in life is when you meet that special someone and you know it will never be, and that sooner or later you'll have to let go. ~Unknown Author
The only guy that deserves you... is the one that thinks he doesn't. the one that'll stick by your side... no matter how much you mess up. and the one who will forgive you... mistake after mistake... ~Unknown Author
Someday someone might come into your life and love you the way you've always wanted. If your someday was yesterday, learn. If your someday is tomorrow, hope. If your someday is today, cherish. ~Unknown Author
Love Poems and Quotes
Our love could change the orbit of the earth. So, if a meteor ever comes hurtling towards earth with the guarantee of destruction, top scientists may call on us to, well, you know, do it like crazy for the sake of humankind. ~Unknown Author
Only the really plain people know about love. The very fascinating ones try so hard to create an impression that they soon exhaust their talents. ~Katherine Hepburn
Maybe God wants us to meet a few wrong people before meeting the right one, so that when we finally meet that person, we will know how to be grateful. ~Unknown Author
Love many things, for therein lies the true strength, and whosoever loves much performs much, and can accomplish much, and what is done in love is done well... ~Vincent van Gogh
Somewhere there's someone, who dreams about your smile, and finds in your presence, that life is worth while, so when you are lonely, remember it's true, somebody somewhere is thinking of "you". ~Pamela Daranjo
When I first saw you, I was afraid to talk to you. When I first talked to you, I was afraid to like you. When I first liked you, I was afraid to love you. Now that I love you I'm afraid to lose you. ~Unknown Author
The hours I spend with you I look upon as sort of a perfumed garden, a dim twilight, and a fountain singing to it. You and you alone make me feel that I am alive. Other men it is said have seen angels, but I have seen thee and thou art enough. ~George Moore
Romantic love is mental illness. But it's a pleasurable one. It's a drug. It distorts reality, and that's the point of it. It would be impossible to fall in love with someone that you really saw. ~Fran Lebowitz
We are all a little weird and life's a little weird, and when we find someone whose weirdness is compatible with ours, we join up with them and fall in mutual weirdness and call it love. ~Unknown Author
The advantage of being celibate is that when one sees a pretty girl one need not grieve over having an ugly one back home. ~Paul Leautaud
*Thanks for visiting Love Poems and Quotes on QuoteCartoon.com!
From Love Poems and Quotes to Quote of the Day